A great garden is in the bag.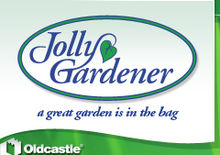 We love gardening. We're absolutely jolly about it and we hope our products will make you a jolly gardener as well! We take pride in gardening and in our business. Our Jolly Gardener mulches, garden soils, potting mixes and soil amendments are made from quality products from the lumber, forestry, farming and fishing industries-products that are prized by gardeners from Florida to Maine. Jolly Gardener products are produced and bagged at our state-of-the-art manufacturing facilities along the east coast, gulf coast of Florida and in the Midwest. The Jolly Gardener products you love and use are produced local to you, as we have more than 40 facilities.
Come visit our pet supply store in the Sciota, PA specializing in quality food, treats, and supplies for cats and dogs.